Other Brands
Other Brands
You can't have missed the Chanel Coco Pleated Drawstring Bag as it was showcased multiple times on the Cruise 2018 Runway. There are also other types of the Coco Pleated Bag released; like the Coco Pleats Clutches. This drawstring bag is only available in this season and will be discontinued afterwards. It's one of the Ancient Greek inspired handbags.
The Design
The crumpled calfskin leather on the Coco Pleated Drawstring Bag has been fully covered in the Coco Pleats Clutch review. The crumpled calfskin is kind-of the soft version of the crinkled aged calfskin on the Reissue 2.55 Bag. Both are crunch, but the crumpled calfskin is slightly less.
The pleated design is quite interesting because it maintains the leather flexible while creating an interest stripe-contrast. Also, the woven chain leather strap is attached to a round-ancient-greek-inspired eyelets, which is quite unique. The drawstring is also made with woven chain leather strap but it features the oversized, bold CC logo. And oh yes, it's the same CC logo as on the Gabrielle Bag.
You can carry this back cross body, or cross body but then like a backpack on your shoulder. This bag is beautiful, unique and limited.
The Interior
Each of these drawstring bags is spacious. Depending on the size, you can load a lot of stuff inside. And the leather is flexible, so overstuffing is not recommended, but possible. It's the ideal bag if you need to transport a lot of essentials.
The Prices And Sizes
Chanel Small Coco Pleats Drawstring Bag
Style code: A91757
Size: 6.3 x 6.3 x 5.1 inches
Price: $3200 USD, €3150 euro, £2920 GBP, $5290 SGD, $27400 HKD, ¥419040 JPY,16650 MYR, $4375 CAD
Chanel Coco Pleats Drawstring Bag
Style code: A91759
Size: 9.8 x 9.4 x 6.3 inches
Price: $3800 USD, €3750 euro, £3480 GBP, $6300 SGD, $32700 HKD, ¥498960 JPY,19800 MYR, $5225 CAD
Chanel Small Coco Pleats Backpack
Style code: A57145
Size: 11.4 x 5.9 x 5.9 inches
Price: $5100 USD, €5150 euro, £4780 GBP, $8650 SGD, $44900 HKD, ¥684720 JPY,27200 MYR, $7175 CAD
Chanel Medium Coco Pleats Backpack
Style code: A57142
Size: 16.5 x 5.9 x 5.9 inches
Price: $5300 USD, €5350 euro, £4960 GBP, $8990 SGD, $46600 HKD, ¥711720 JPY,28260 MYR, $7450 CAD
Chanel Large Coco Pleats Backpac
Style code: A57146
Size: 18.9 x 9.4 x 9.4 inches
Price: $8200 USD, €8100 euro, £7510 GBP, $13610 SGD, $70600 HKD, ¥1077840 JPY,42780 MYR, $11250 CAD
More Images And Colors
Other Brands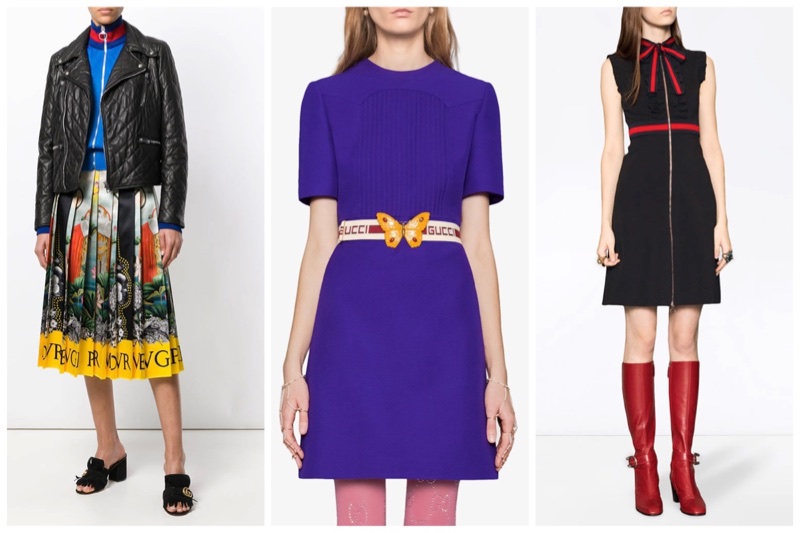 Italian fashion house Gucci's resort 2018 collection has officially arrived online. Farfetch celebrates the new season by highlighting the most standout styles. From embellished handbags to leather jackets and crystal embroidered shoes, these pieces will certainly upgrade your wardrobe. Whether you want to rock a little black dress or dramatic gown, Gucci's ultra-luxe designs have no limit. See some of our favorites from the resort season below and shop more at Farfetch.com.
Related: Gucci Gets Illustrated with 'Utopian Fantasy' Spring 2018 Campaign
GUCCI RESORT 2018 CLOTHING & BAGS AT FARFETCH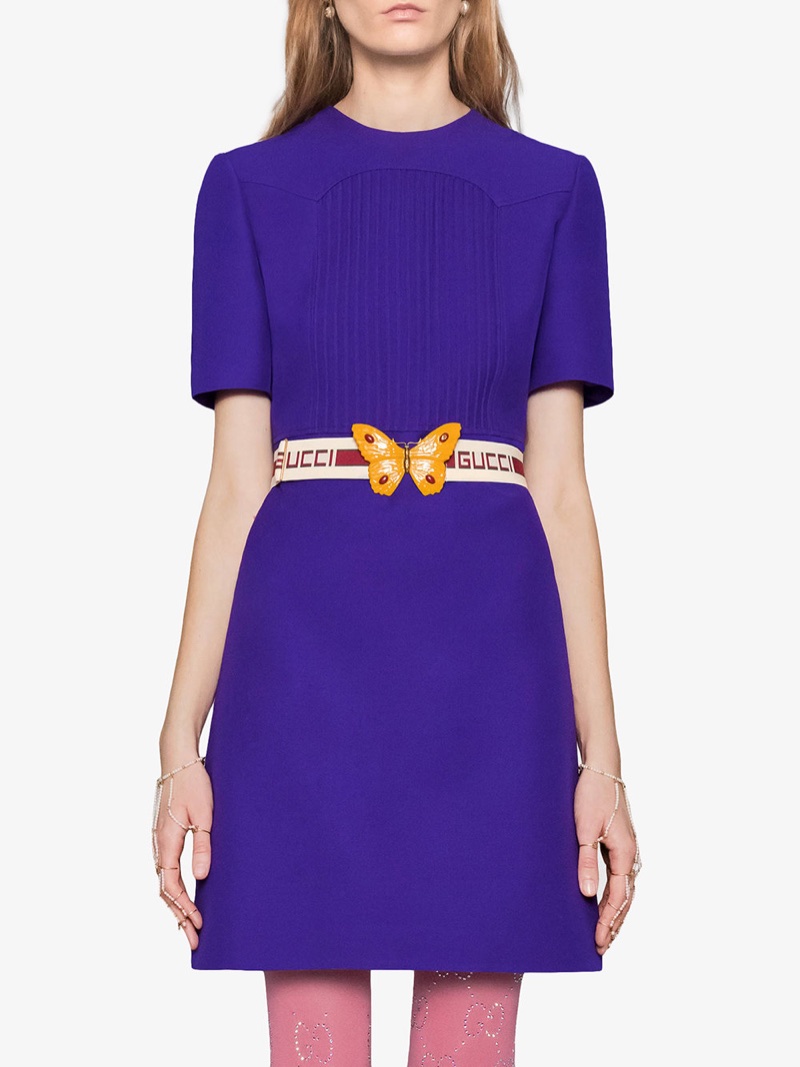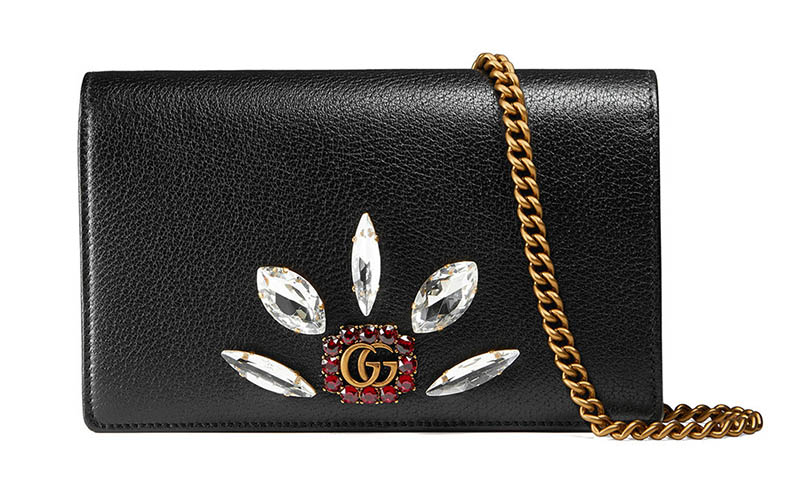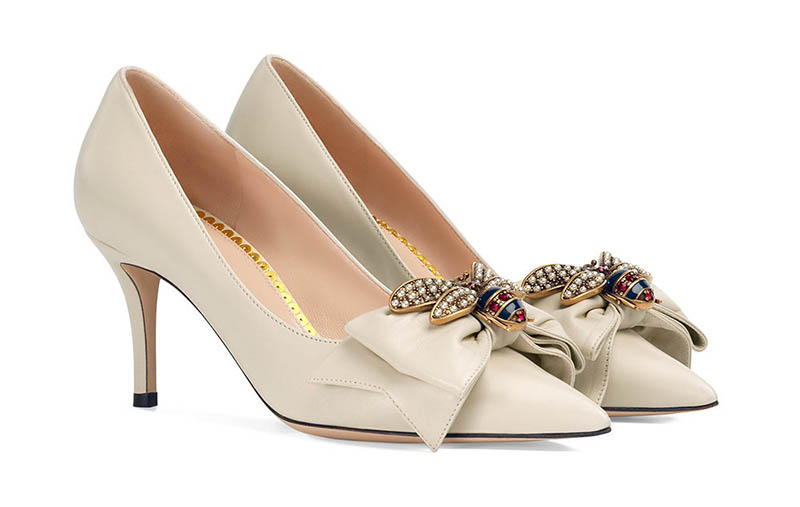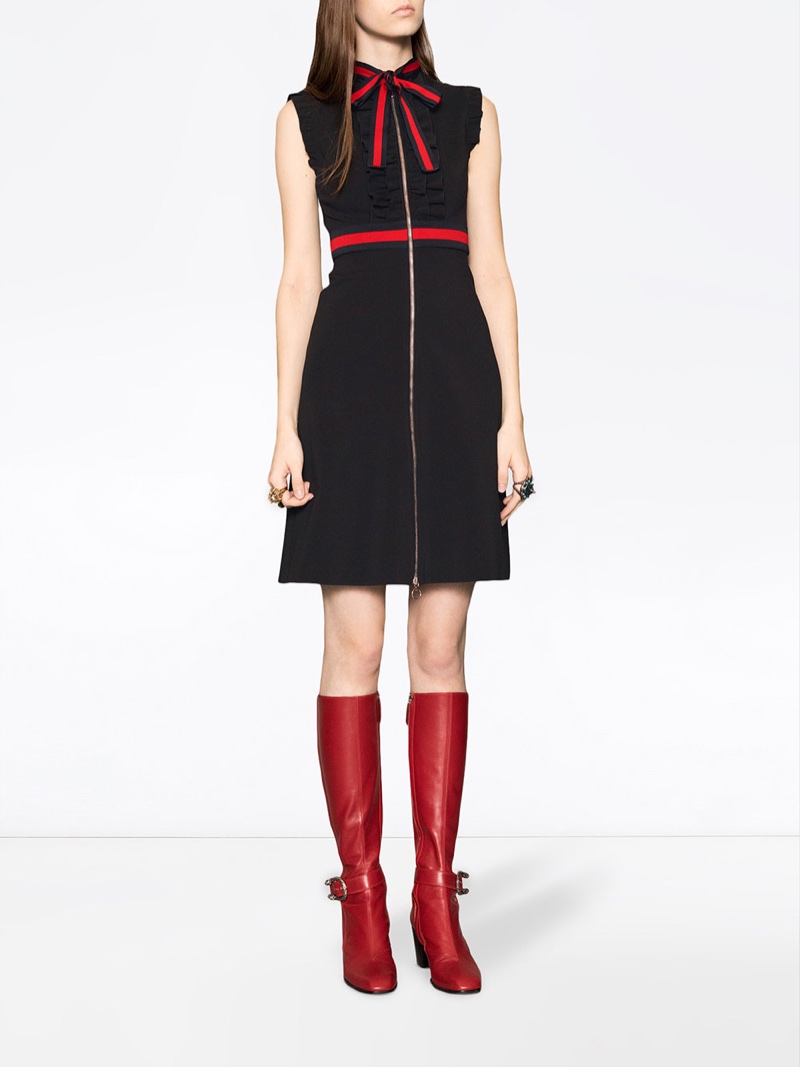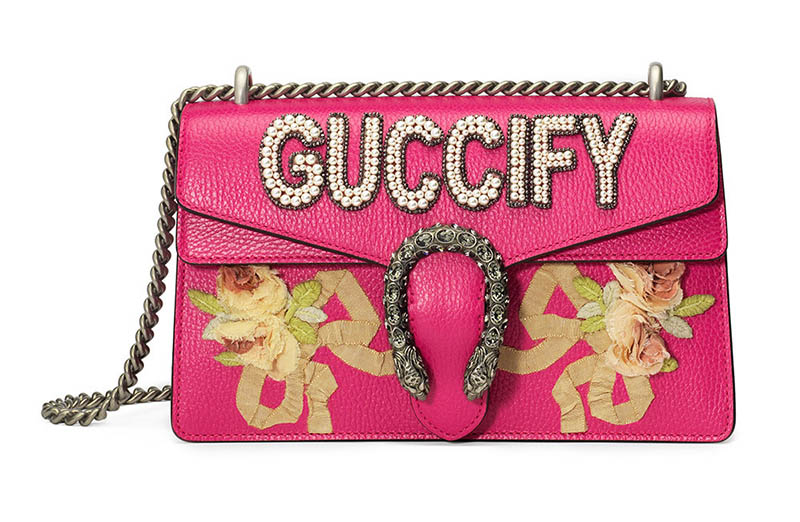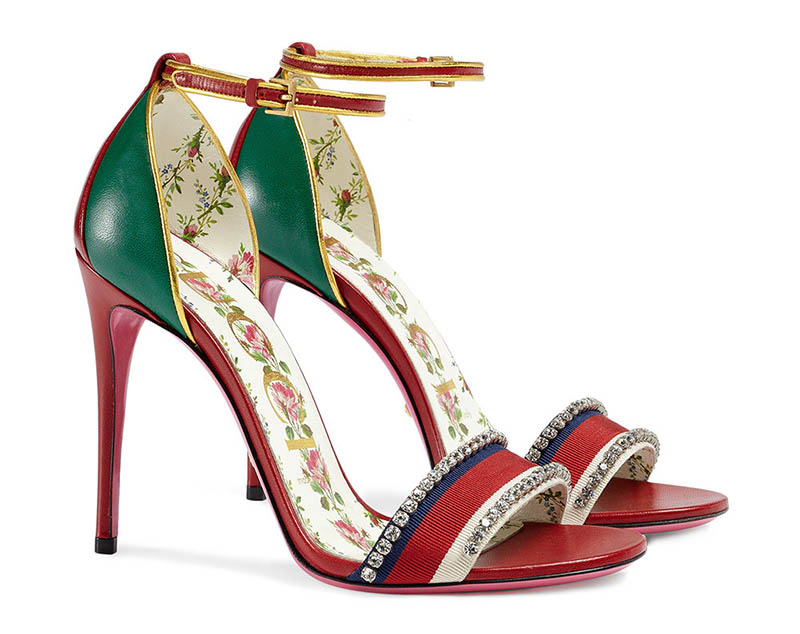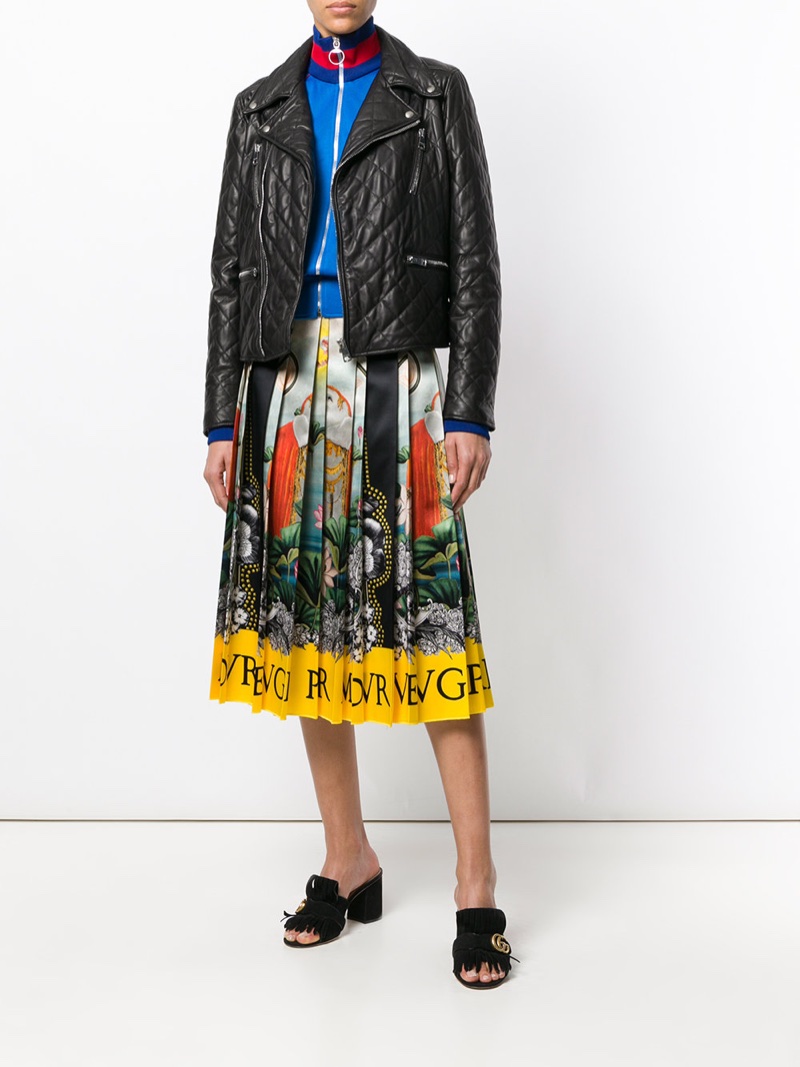 Other Brands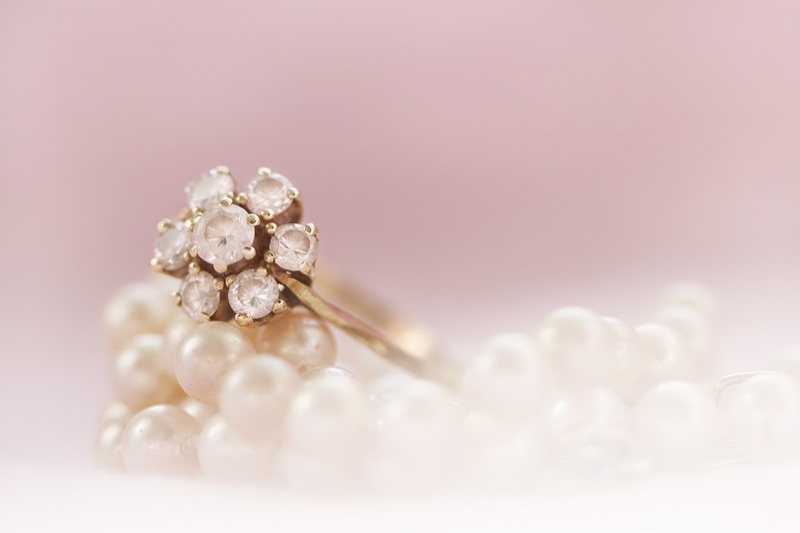 Valentine's Day is fun and romantic— although it does come with a little bit of pressure to get your sweetheart the perfect gift. But, never fear, there's always the one gift that's sure to wow her: a stunning new piece of fine jewelry. Jewelry is romantic, beautiful, and something she'll be able to treasure for a lifetime. If you're looking for the perfect piece to gift your lady this year, look no further: here's our Valentine's Day jewelry gift guide for her, filled with gorgeous pieces she'll adore.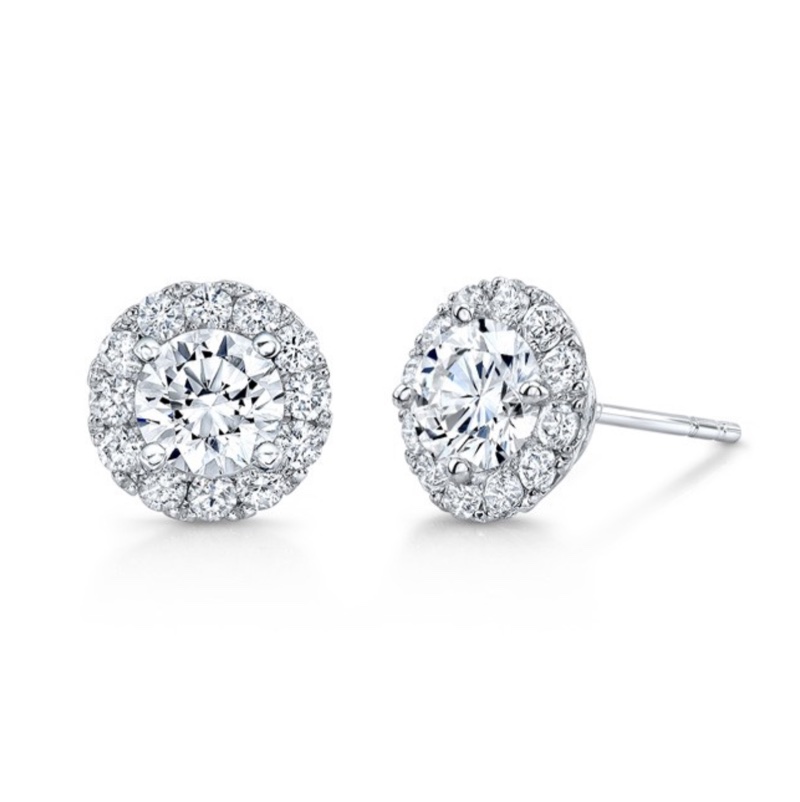 We'll start our gift guide with a piece any woman would be thrilled to receive: diamond studs. Diamond studs are the most timelessly desired piece of jewelry. They're endlessly wearable, pairing beautifully with everything from jeans and a t-shirt to a red-carpet-ready gown. These 14k white gold diamond studs from Gnat Jewelers, which are enclosed in a radiant halo setting that maximizes their center diamonds' sparkle, are something every woman would be elated to add to her collection.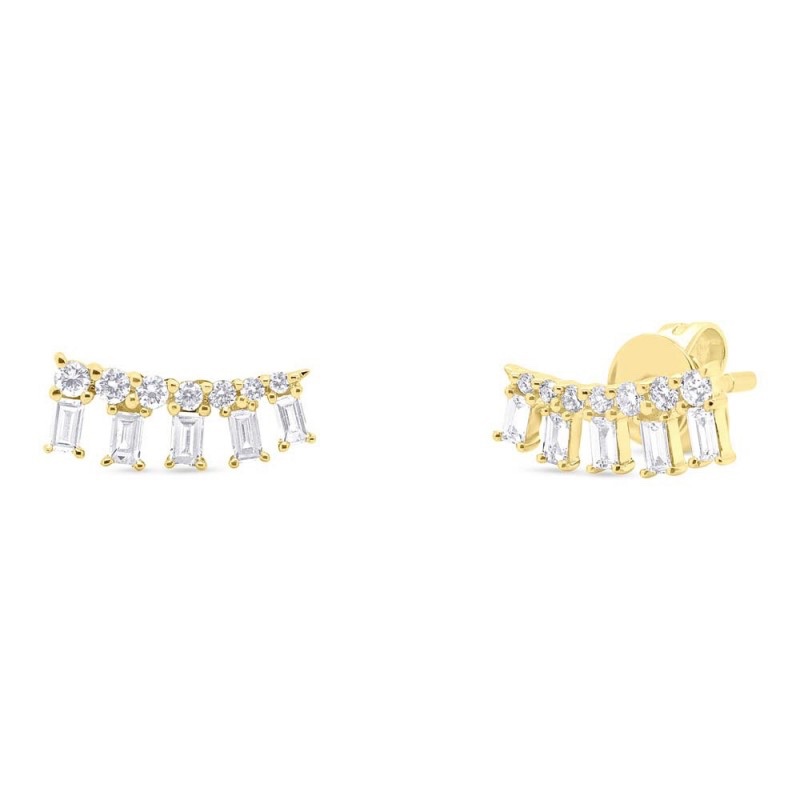 Are you dating a trendsetter, a woman with a forward-thinking sense of style? Then she'll love these beautifully cool baguette earrings from Valla Jewelry. These intricately designed stunners, featuring ten baguette diamonds set in 14k yellow gold, are boldly unique— perfect for the woman who likes to set herself apart from the crowd.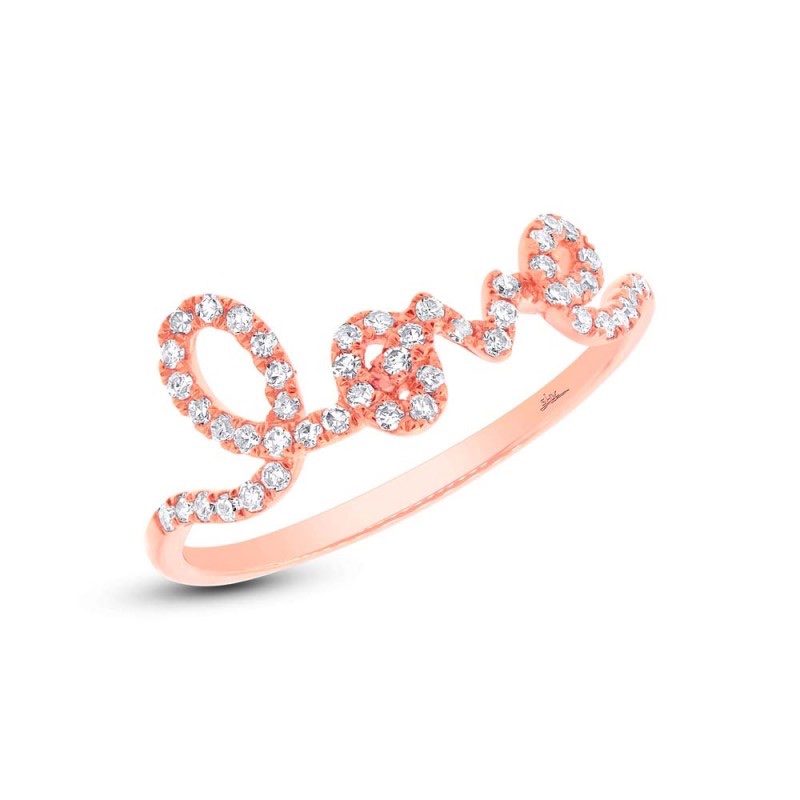 If the lady in your life is sentimental and romantic, she'll be thrilled to receive this elegantly sweet "love" ring. This 14k rose gold ring swirls and bends, spelling out the diamond-encrusted message "love." This pretty ring will have her smiling and thinking of you each time she glances down at her hand and sees your message of devotion.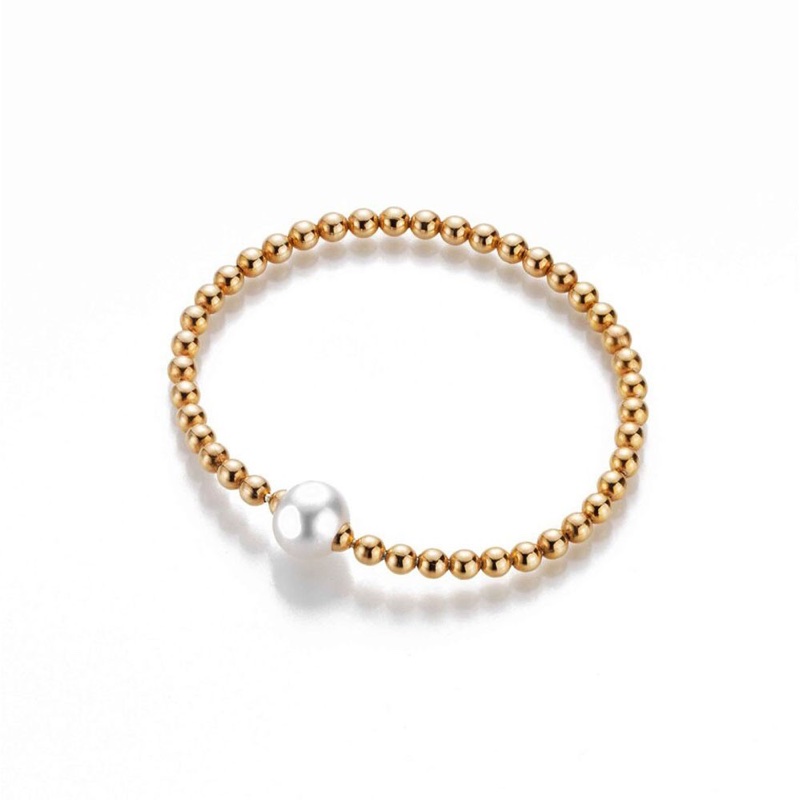 This unique piece is modern, yet has a vintage feel, making it the perfect choice for the woman who loves a vintage look. This bracelet from Studio 247 Fine Jewelry features a softly glowing south sea-cultured pearl and an aesthetically pleasing golden beaded bracelet. This piece is perfect for both dressy occasions and casual wear so she'll be able to enjoy wearing this gift with any ensemble.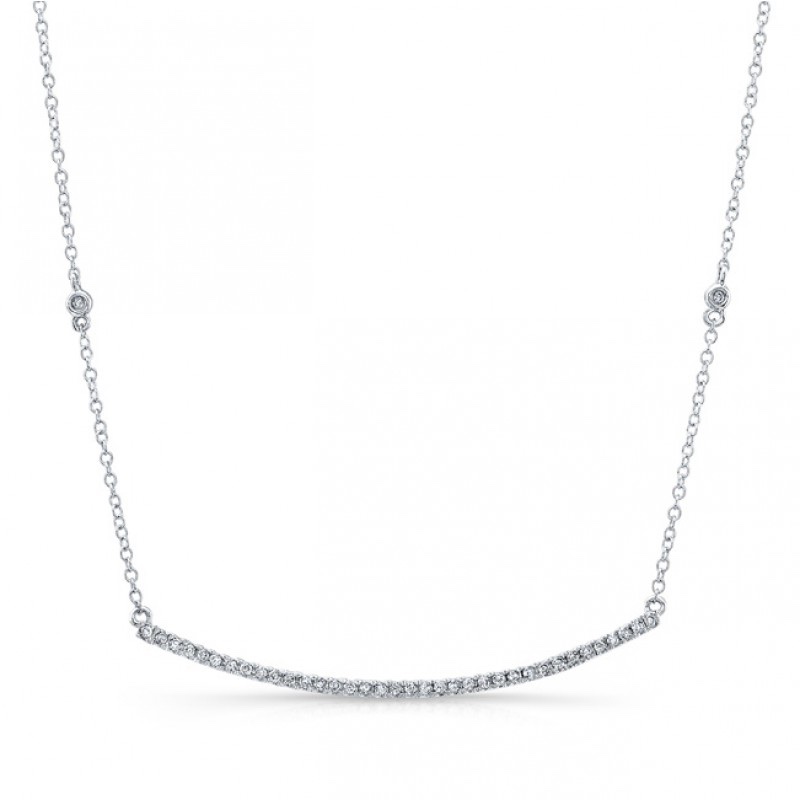 This radiant yet simple white diamond and white gold bar necklace is the perfect choice for a woman with a clean, modern sense of style. The "bar" in this piece features a row of glimmering white diamonds, adding a touch of glamour to this on-trend style.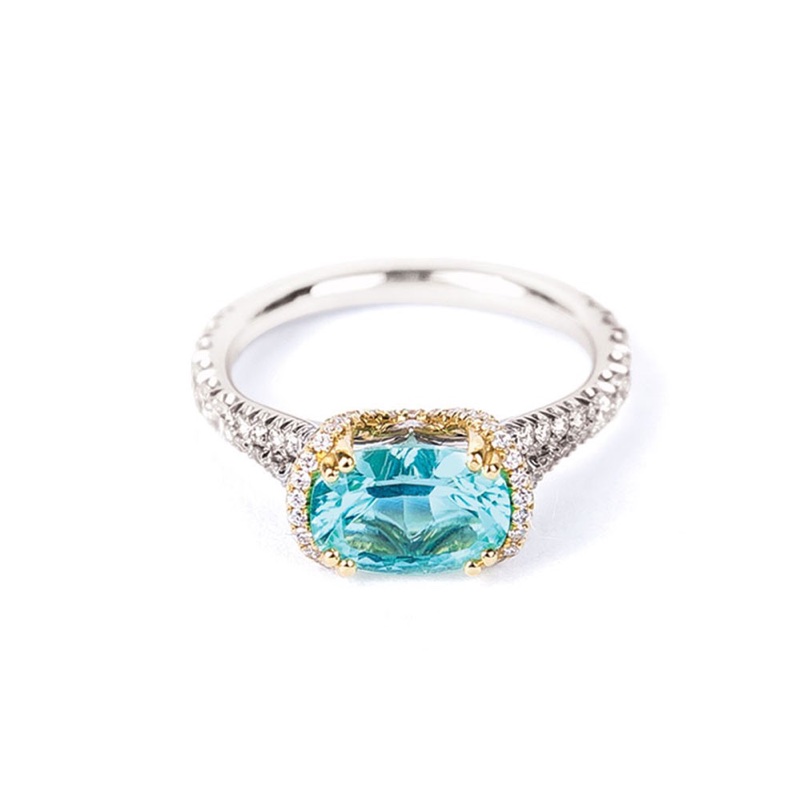 Our last gift choice is one that's sure to wow the glamour-lover in your life. This one-of-a-kind platinum and 18k gold ring features a show- stopping cushion cut Paraiba tourmaline, accented by 94 micro-pave set white diamonds. This ring is a truly unique, boldly glamorous piece that will have her turning heads from across the room.
There you have it: our Valentine's Day jewelry gift guide, filled with pieces that are sure to set her heart aflutter this Valentine's Day. If you want to make her Valentine's Day even more memorable this year, try giving her gift in a cute and surprising way. One fun idea is to have someone unexpected give her her gift. It could be a small child (which is particularly appropriate if the two of you have children together), a friend posing as a postal worker, or even your dog— get creative. Just choose someone she'd never expect to get fine jewelry from so she'll be completely surprised when she unwraps the gift. Giving her her gift in a fun, unexpected way will add an extra layer of happiness to her day— plus, she'll have a great story to tell when she's showing off her new piece to her friends and family.
Other Brands
We've talked a lot about the O Cases lately, but nothing tops the one we're going to review. This Chanel Diamond Chevron O Case from the Cruise 2018 Collection is not only ridiculous gorgeous but its also unique, never-seen-before and limited. When this season is over, you will probably never see this bag again. |
The Design
There is already a diamond-quilted version and there is already a chevron-quilted version of the O Case. But what's more interesting is when we can mix these two components together and create an entire new style..
The lower part is crafted in Chevron Quilting while the top part is made in Diamond Quilting. The Diamond Quilting is purposely designed in smaller pieces to match the overall look. It creates a contemporary feel but you can certainly bet that this handbag will still be trending 10 or 20 years later.
The Interior
The interior is rather simple. Inside you will find one large compartment to store all your basic necessities or evening essentials.
The Prices And Sizes
Chanel Small Diamond Chevron O Case
Size: 7.9' x 10.8' x 0.4' inches
Estimated prices: $1100 USD, $1550 CAD, €1105 euro, £1000 GBP, $1800 SGD, 5560 MYR, $9200 HKD
Chanel Diamond Chevron O Case
Size: 9.4' x 13.8' x 0.6' inches
Estimated Prices: $1300 USD, $1700 CAD, €1210 euro, £1090 GBP, $1970 SGD, 6090 MYR, $10100 HKD
More Images And Colors
Other Brands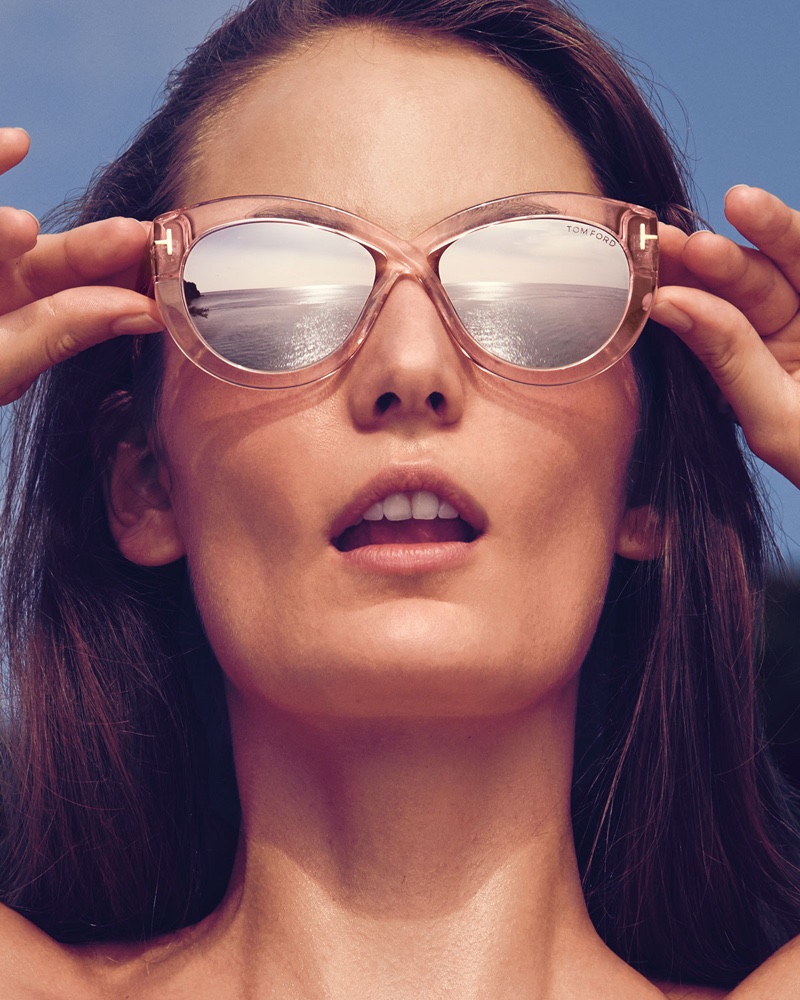 Tom Ford 'Diane' Transparent Acetate Butterfly Sunglasses
No matter the season, there's always a need for sunglasses. And fashion retailer Neiman Marcus spotlights the latest designer shades with a recent trend guide. Called 'Blue Skies Ahead', the lookbook stars model Zuzanna Bijoch. From bold color-blocking to crystal embellishments, the fashion shoot features designs from the likes of Prada, Chloe and Tom Ford.
Related: Workout Goals | 6 Activewear Styles From Neiman Marcus
NEIMAN MARCUS RESORT 2018 SUNGLASSES LOOKBOOK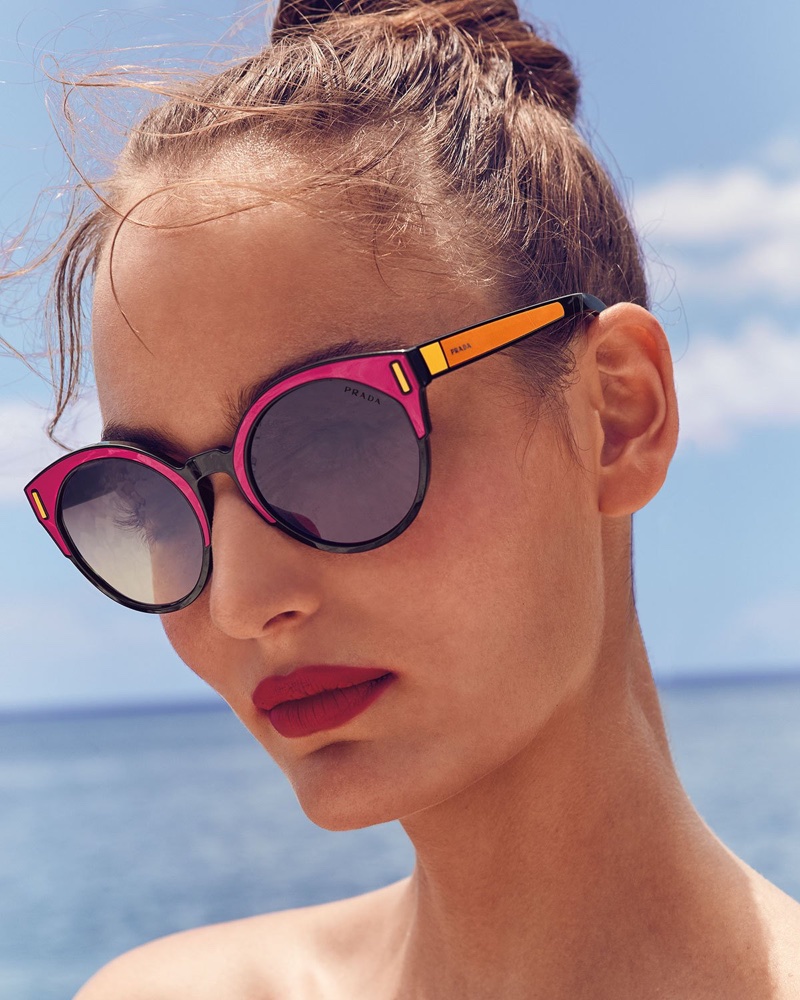 Prada Round Colorblock Mirrored Sunglasses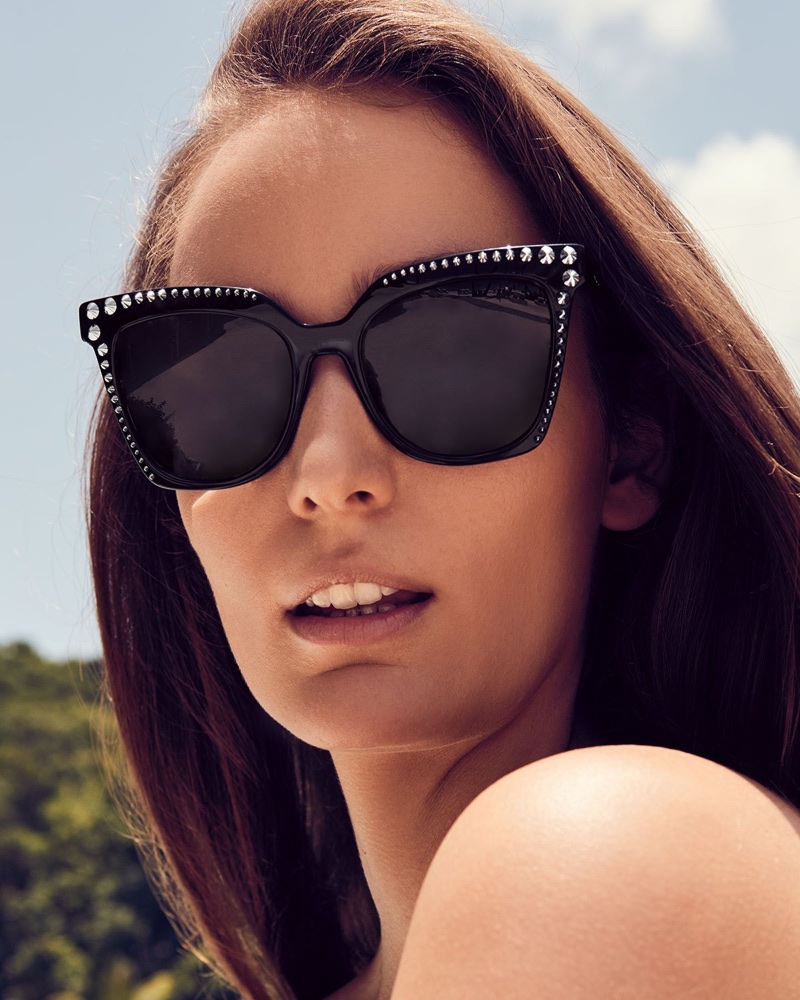 MCM Square Cat-Eye Sunglasses with Stud Detail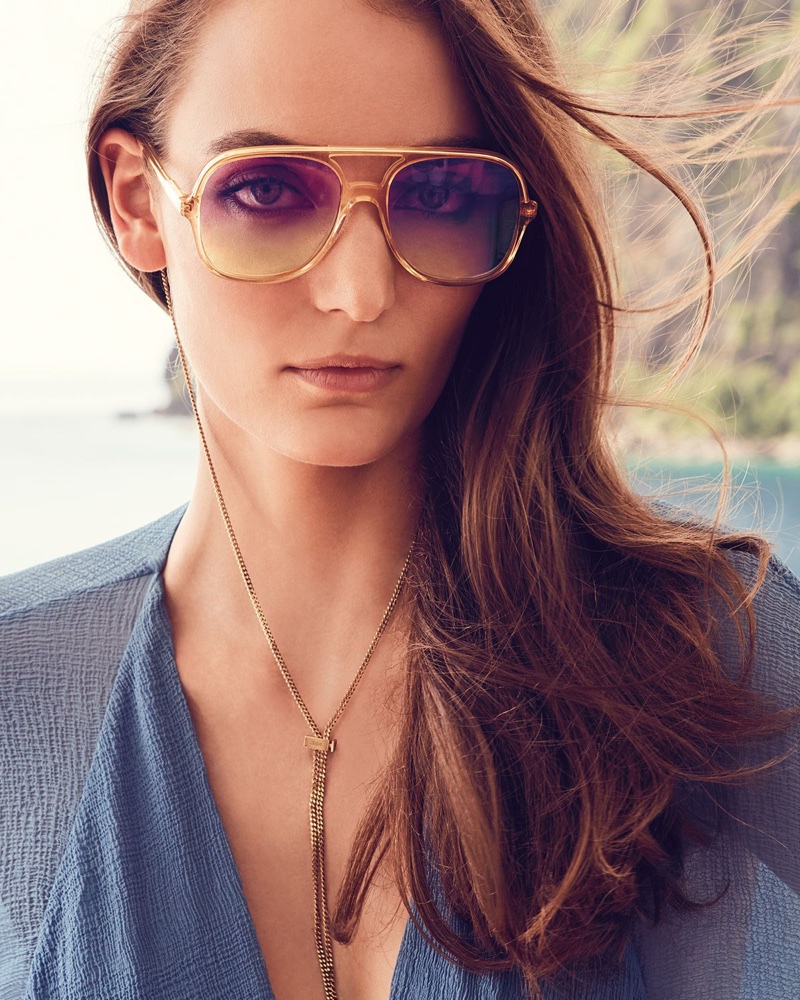 Chloe Oversized Plastic Square Pilot Sunglasses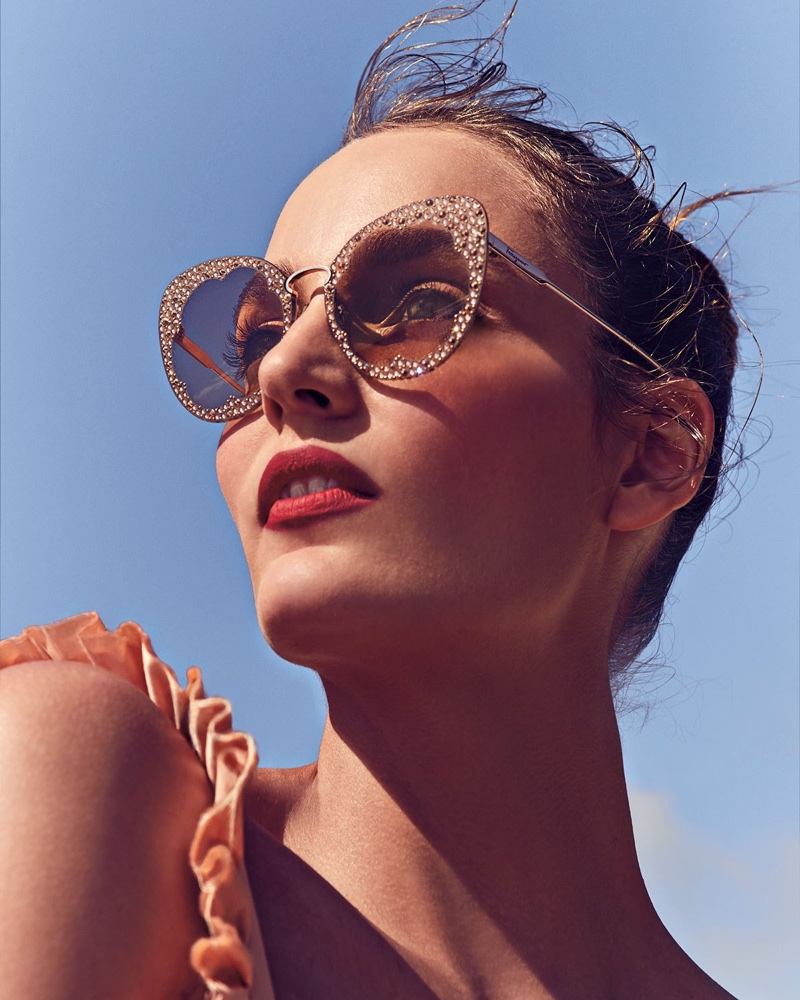 Salvatore Ferragamo 'Flore' Rimless Cat-Eye Sunglasses with Crystal Embellishment
Designer Bags, Wallet, Purse, Belt & Accessories Official Site, Best Price & Quality, Free Worldwide Shipping, Free Returns. Every Bag Is A Work Of Art - Handmade - Cowhide Art - Can Custom-Made

Categories

New Posts

Hot Posts