Other Brands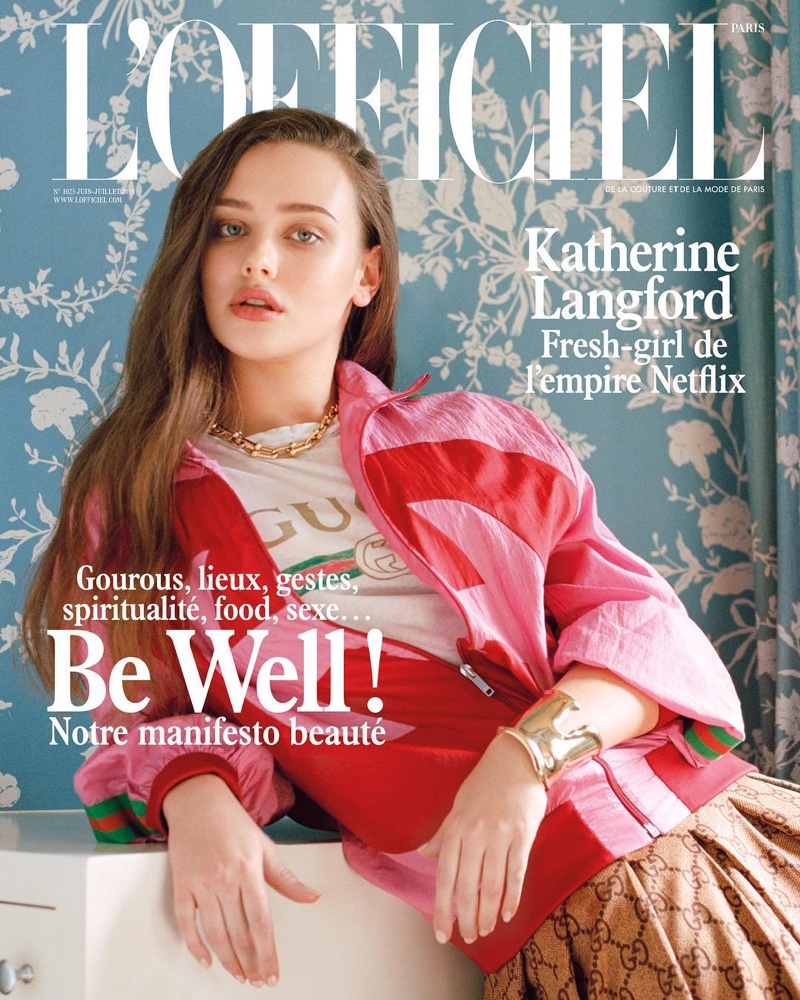 Katherine Langford lands the June-July 2018 cover of L'Officiel Paris. Captured by Daria Kobayashi Ritch, the Australian actress wears a Gucci blouson, t-shirt and skirt with jewelry from Tiffany & Co. For the accompanying shoot, Katherine poses in casual luxe ensembles. Styled by Jennifer Eymere, the '13 Reasons Why' star wears designs ranging from elegant dresses to precious metals.
Related: Katherine Langford Wears Chic Looks for Seventeen Mexico
COVER SHOOT: KATHERINE LANGFORD FOR L'OFFICIEL PARIS JUNE/JULY 2018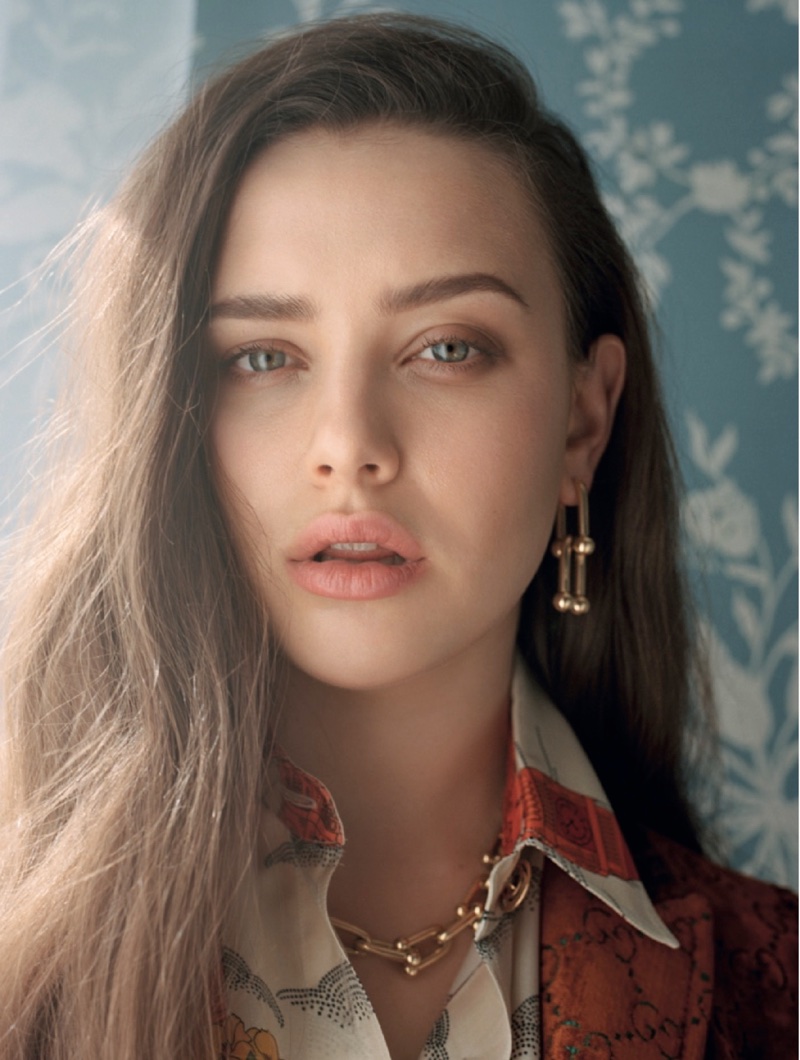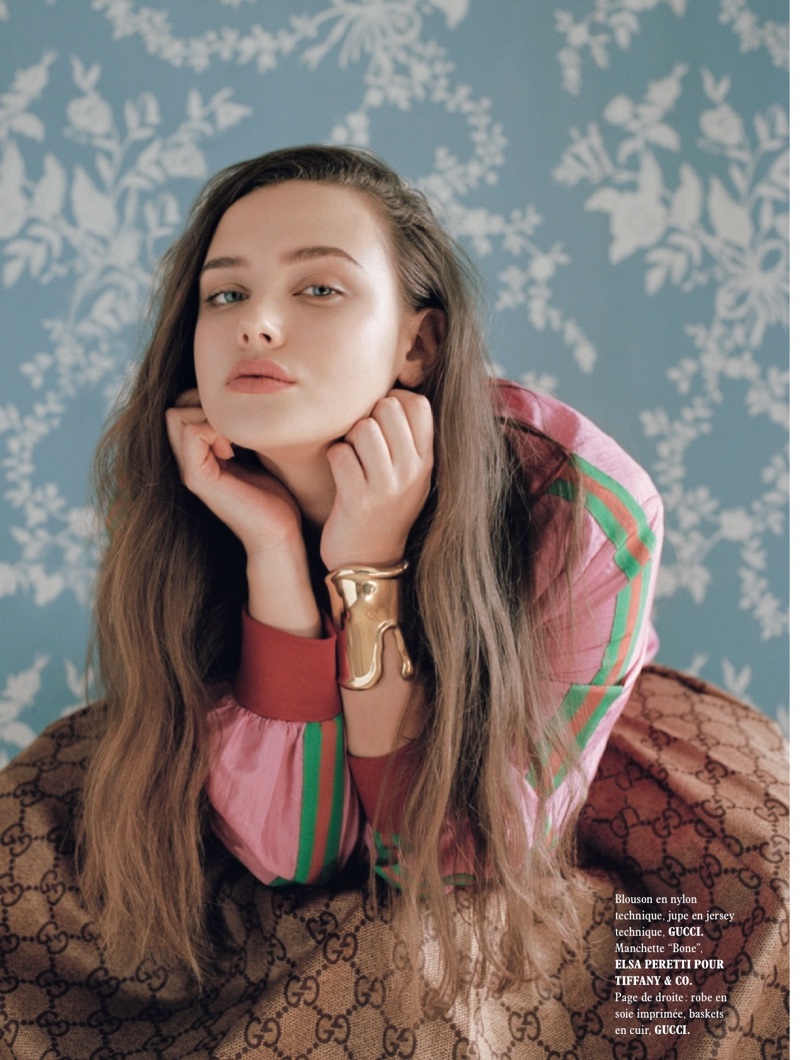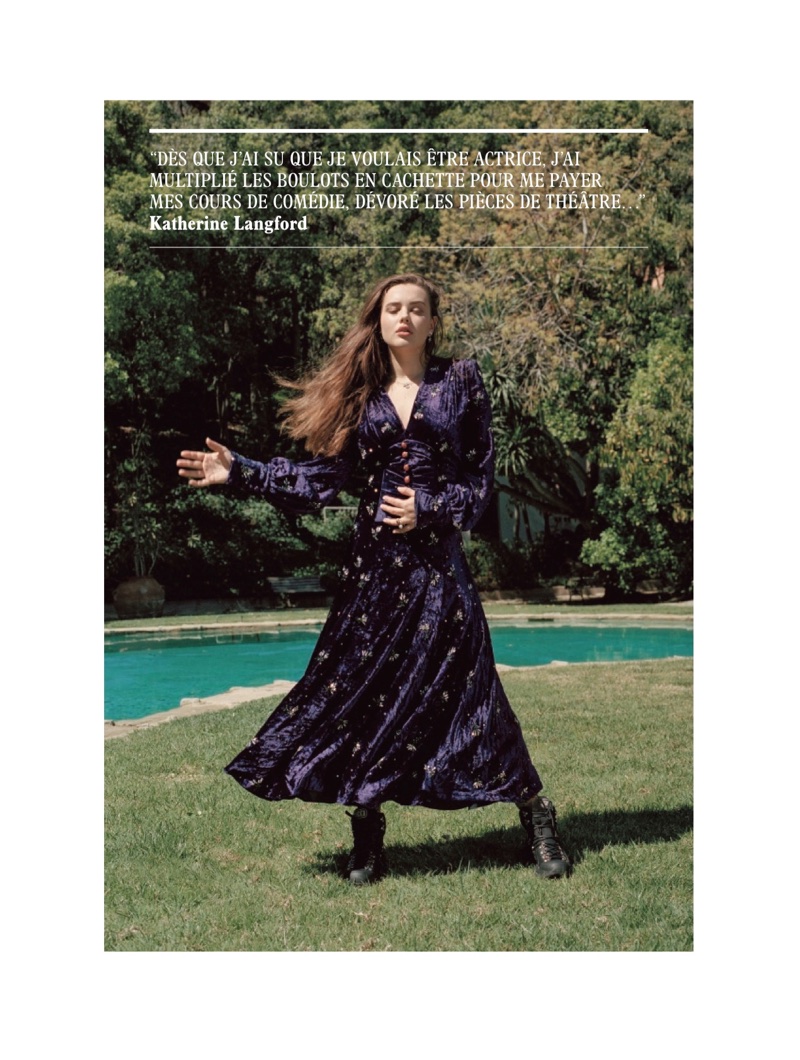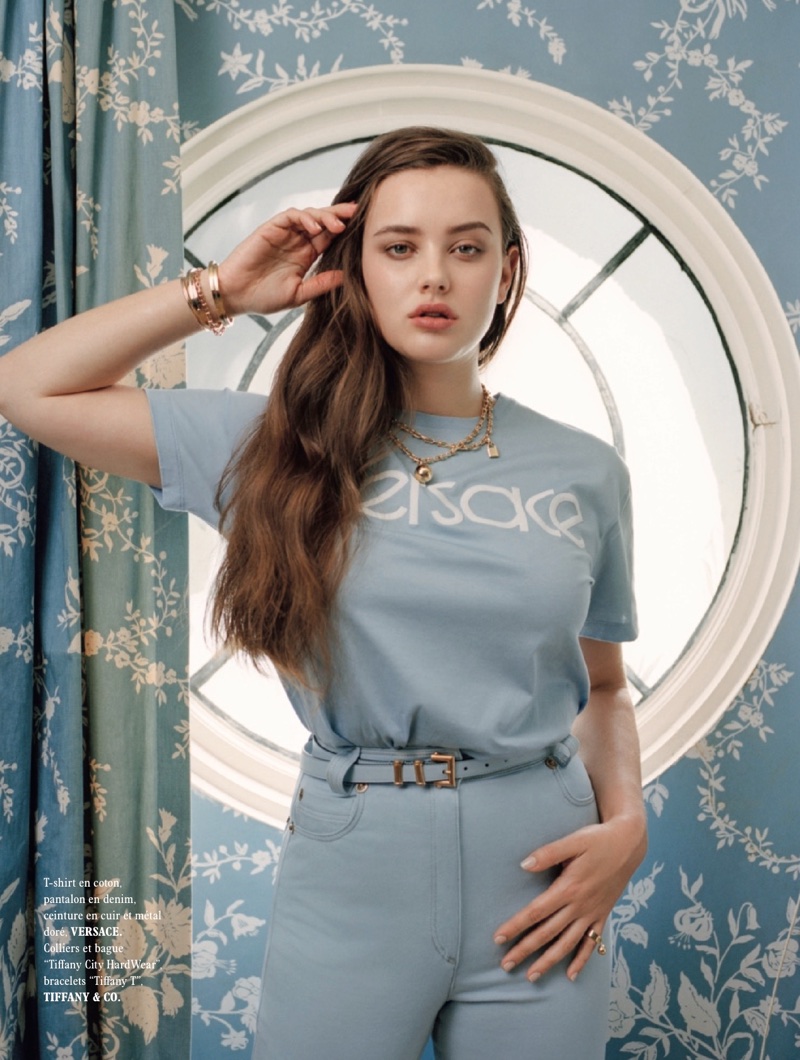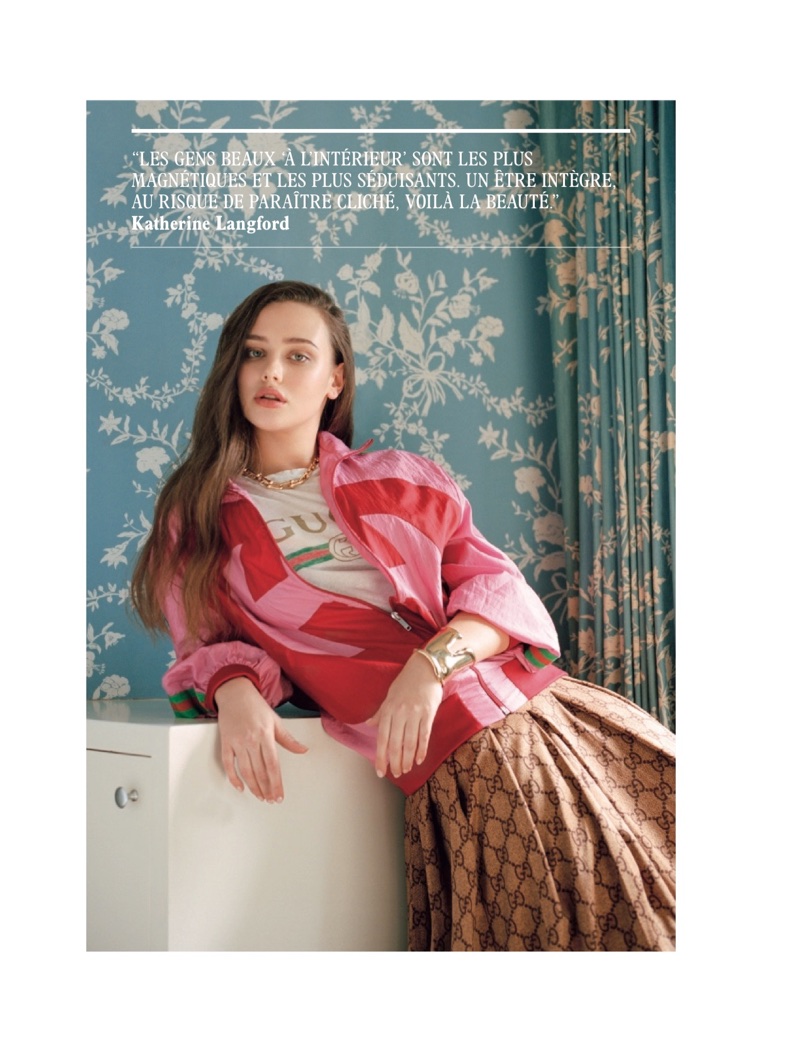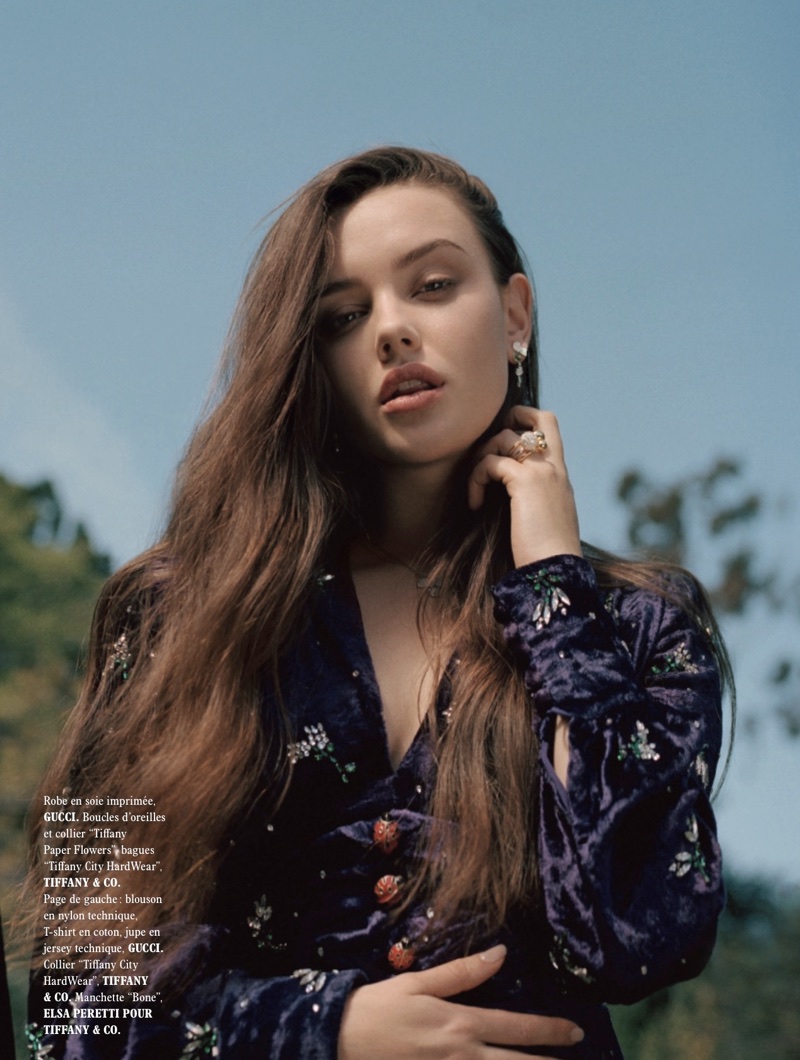 Other Brands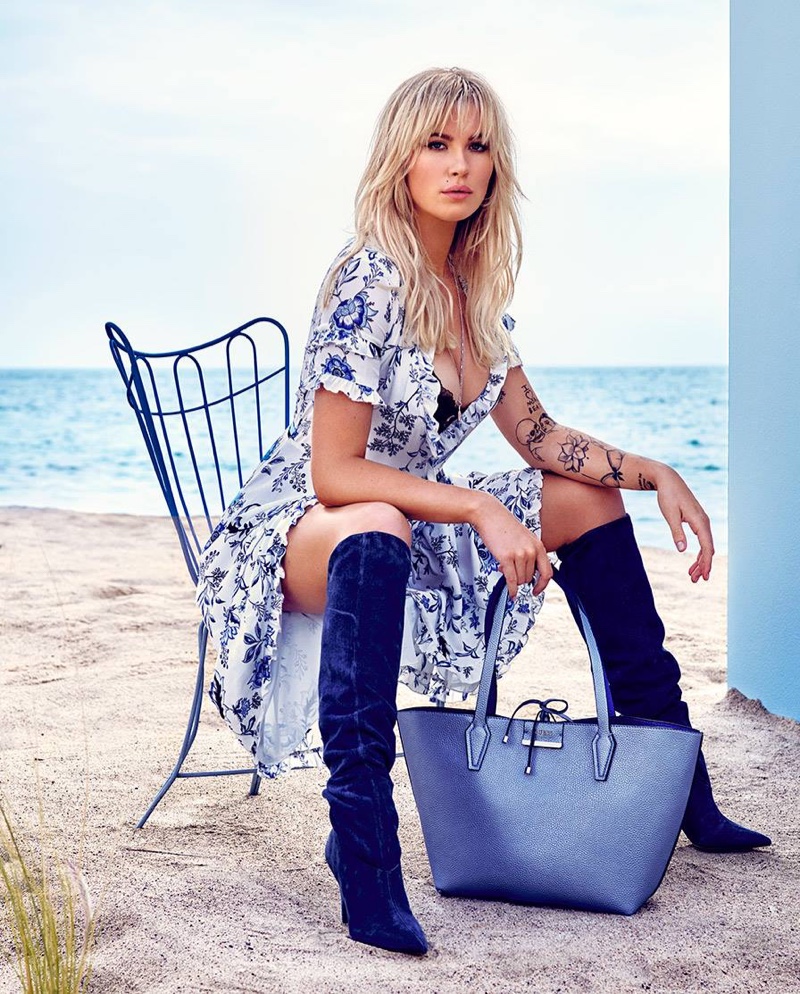 Guess Accessories heads to the familiar location of Malibu, California, for its spring-summer 2018 campaign. The advertisements star Guess girls Ireland Baldwin, Gwen van Meir and Gabriela Giovanardi as well as male model Nick Bateman. Photographed by Pulmanns, the sun-drenched images focus on large totes, shimmering jewelry and cool timepieces. Martina Nilsson styles the shoot with Peter Savic on hair and makeup by Devra Kinery.
Related: Ireland Baldwin is a Guess Girl – See the Photos!
GUESS ACCESSORIES SPRING/SUMMER 2018 CAMPAIGN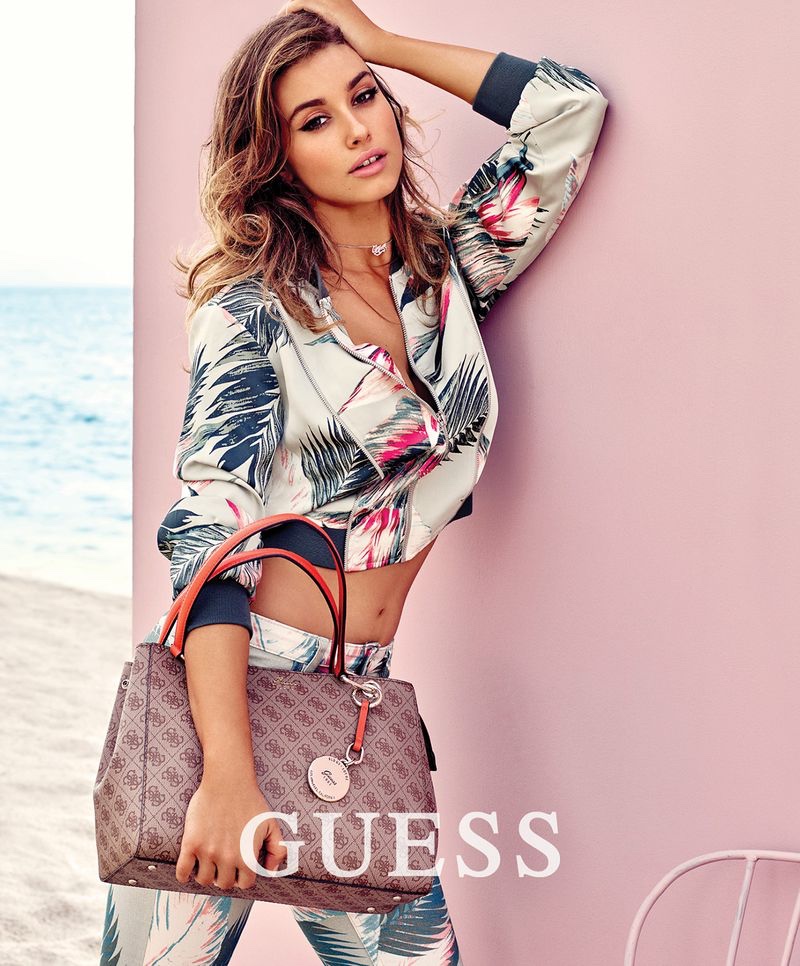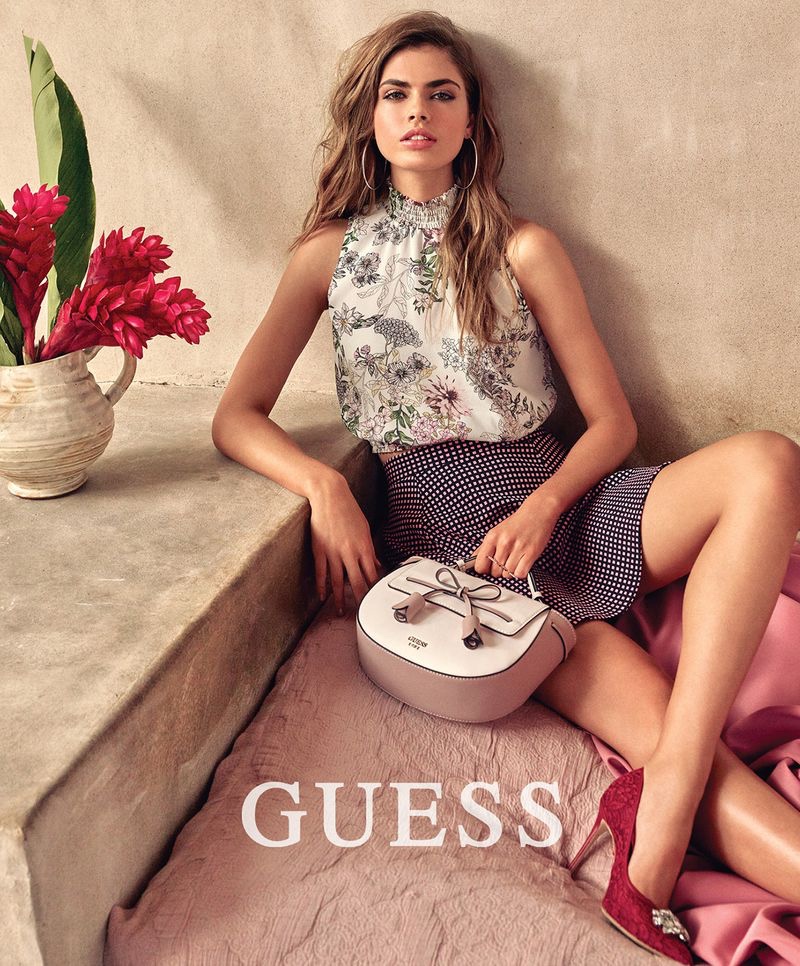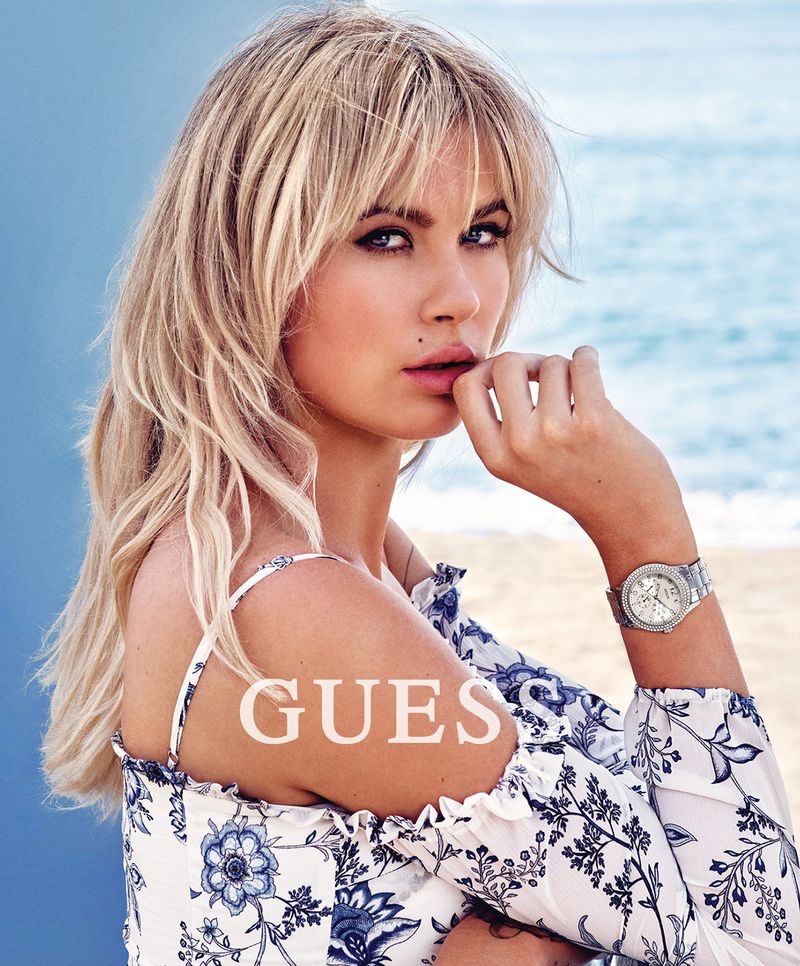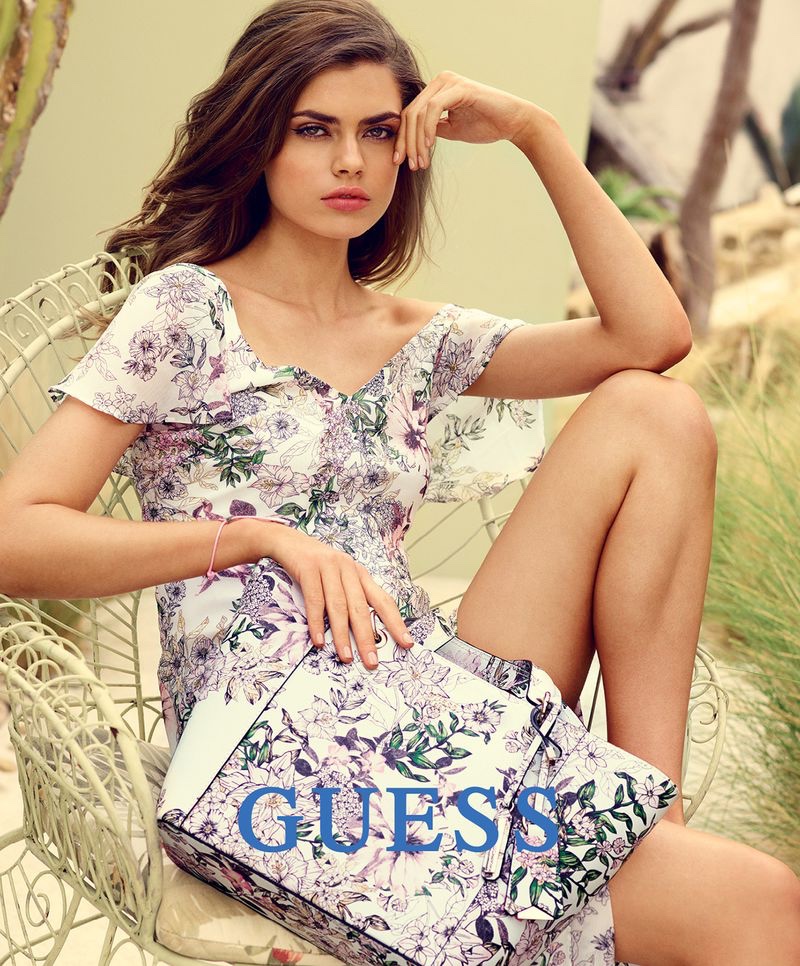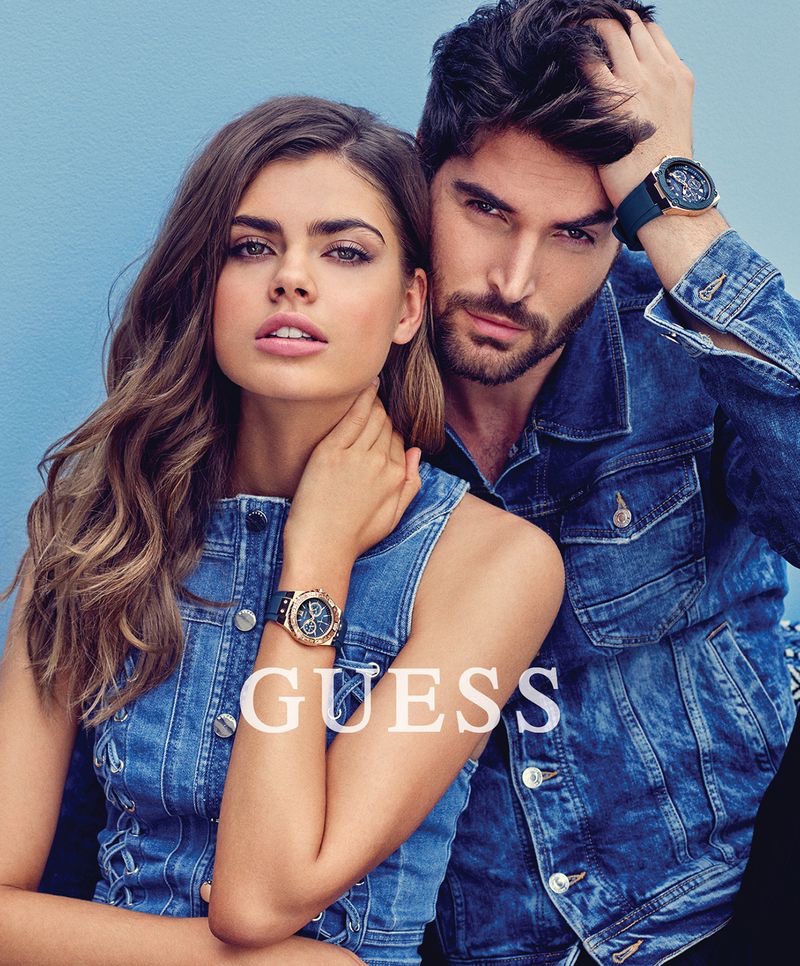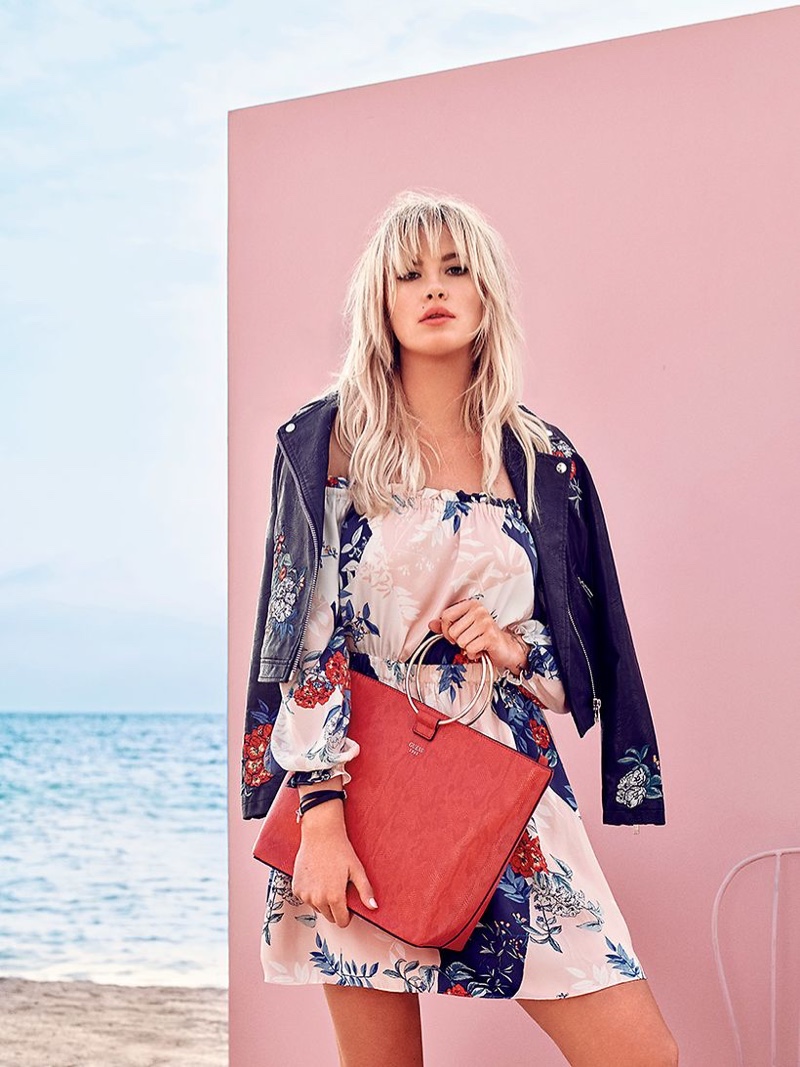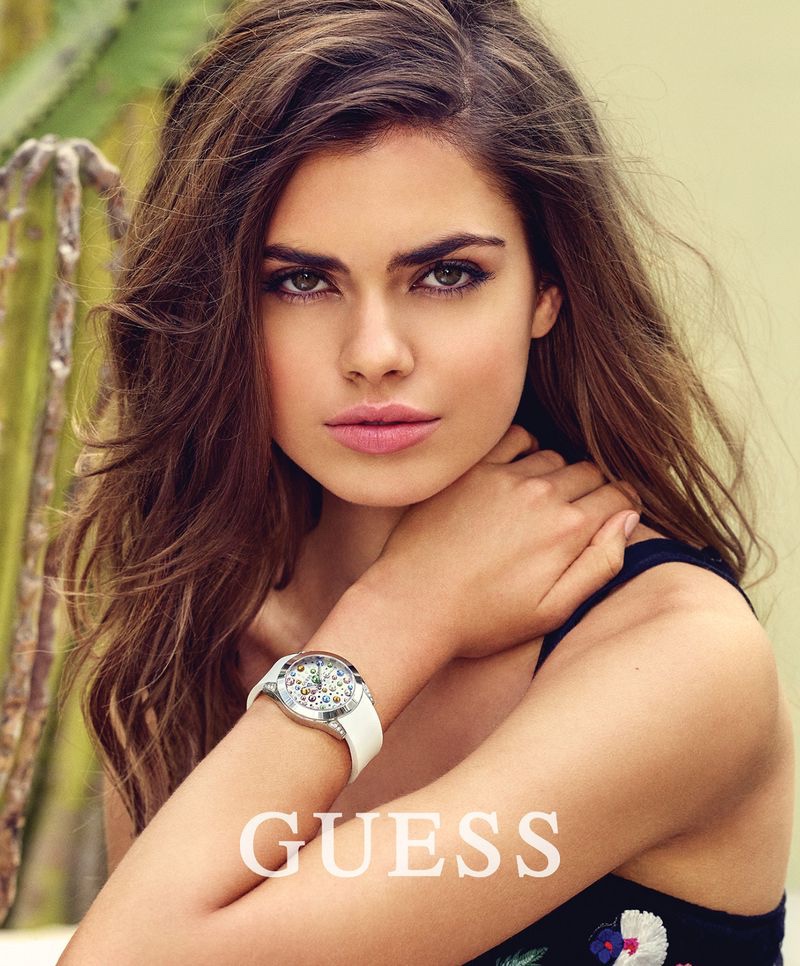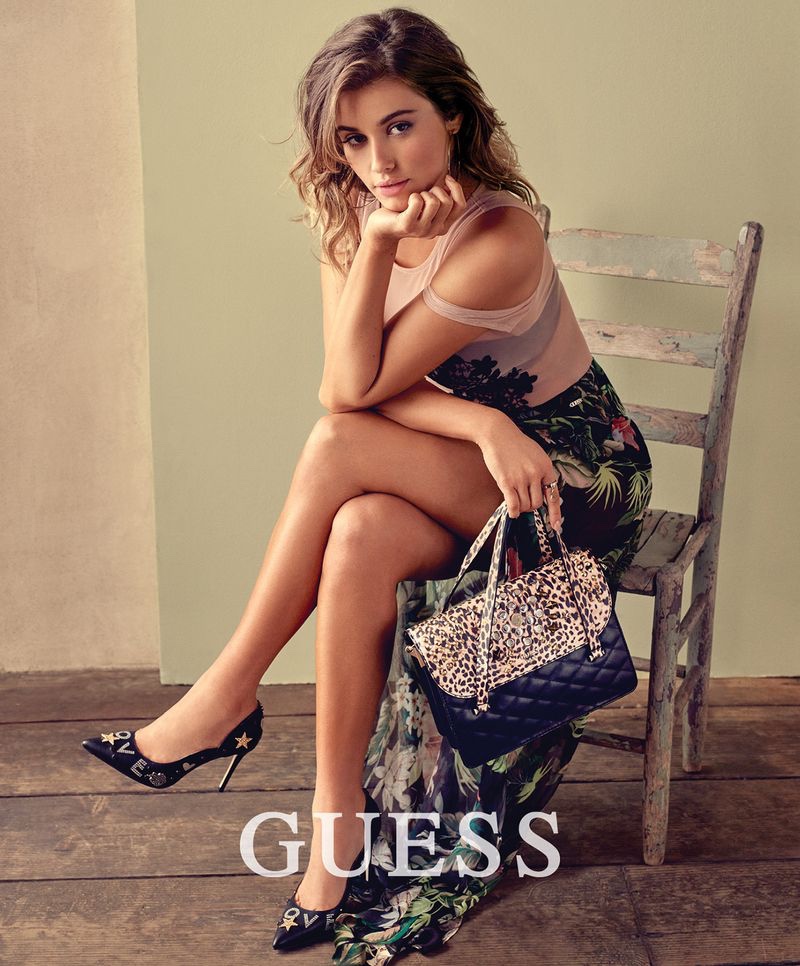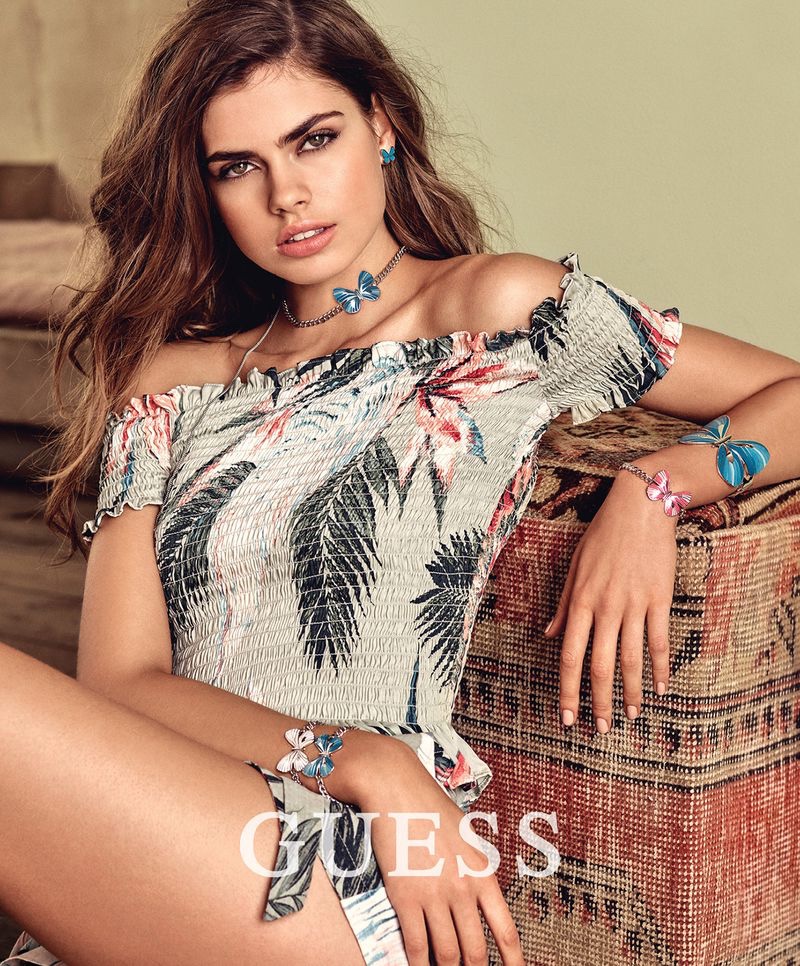 Other Brands
The Falabella is a well-known bag in the fashion world, because it's one of Stella McCartney's iconic designs. But the bag gets even more intriguing as it's reversible. Reversible Bags have become the new trend. And Reversible Bags are actually two bags in one; you can instantly change the color and leather by turning the bag inside-out. Without further ado, introducing the Stella McCartney Falabella Reversible Bag for the Spring Summer 2018 Collection.
The Design
The Falabella Bag can be instantly recognized by the chain hardware. The chain detailing moves from the side to the top, creating a chain strap for hand-carry. The Falabella Reversible is a gorgeous tote bag as it's crafted with two side-wings for extra storage. You can move the side-wings inside to shorten the bag (when you are carrying minimum essentials).
It comes with a cute logo charm, which is attached to the chain strap. And because it's a Reversible Bag, you can transform the bag by pulling the inside out. For example; the exterior is made in fabric and bright pink. Move the inside out to change the Falabella Bag from pink to brown. And depending on your mood, you can switch the shades whenever you like.
Some Falabella bags have different interior leather lining, like suede lining. This bag can be used as an everyday bag because it got a lot of space in the interior. Use it as a travel bag, daily bag or a shopping bag.
The interior
The interior is made with one large main compartment to help you transport your necessities. However, there is also a detachable pouch inside, which can also be reversed. Fun isn't?
The Sizes And Prices
Stella McCartney Falabella Reversible Tote Bag
Size: 11' x 21.5' x 6' (H x W x D) inches
Prices: $995 USD, €795 EUR, £720 GBP.
Stella McCartney Falabella Reversible Shopper Bag
Size: 12' x 14.5' x 6.5' (H x W x D) inches
Prices: $1060 USD, €845 EUR, £765 GBP.
Where To Shop Stella McCartney Reversible Bag?
1. MyTheresa – click here to check all the styles.
2. Matches Fashion – go here to find a wide collection as well.
3. A new styles can also be found here, make sure to check them out. – A new styles can also be found here, make sure to check them out.
4. Farfetch – shop via here to find styles around the world.
More Images And Colors
Other Brands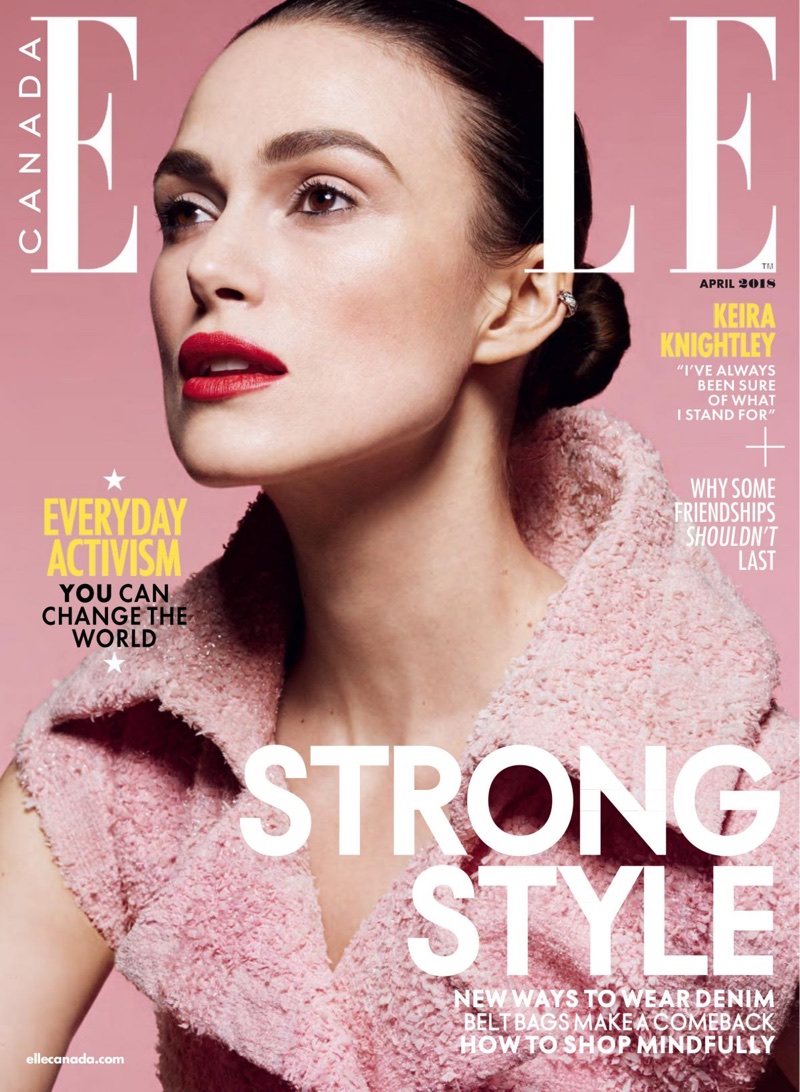 Keira Knightley looks pretty in pastel on the April 2018 cover of ELLE Canada. Captured by Liz Collins, the British actress wears a pink look from Chanel with earrings also from the French fashion house. For the accompanying shoot, Keira poses in a complete Chanel wardrobe. The brunette looks elegant while donning the brand's famous tweed and luxe accessories.
Related: Keira Knightley Captivates in Chanel 'Coco Mademoiselle' Fragrance Campaign
COVER SHOOT: KEIRA KNIGHTLEY FOR ELLE CANADA APRIL 2018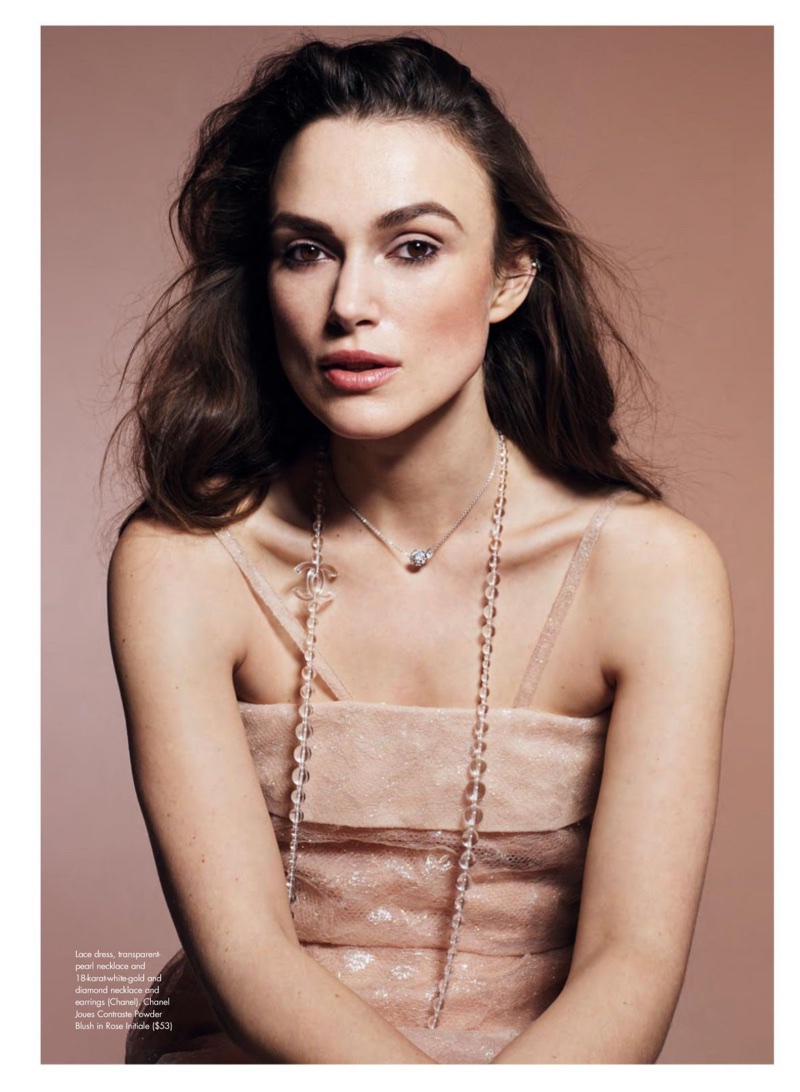 KEIRA KNIGHTLEY ON BEING IN A MALE-DOMINATED FIELD
In her interview, Keira talks about being in the male-dominated field of acting.
"As I get more certain in my ability as an actress, I'm more comfortable with saying 'Actually, I am pretty good at this, I do know what I'm doing and I do have an opinion that deserves to be listened to.'"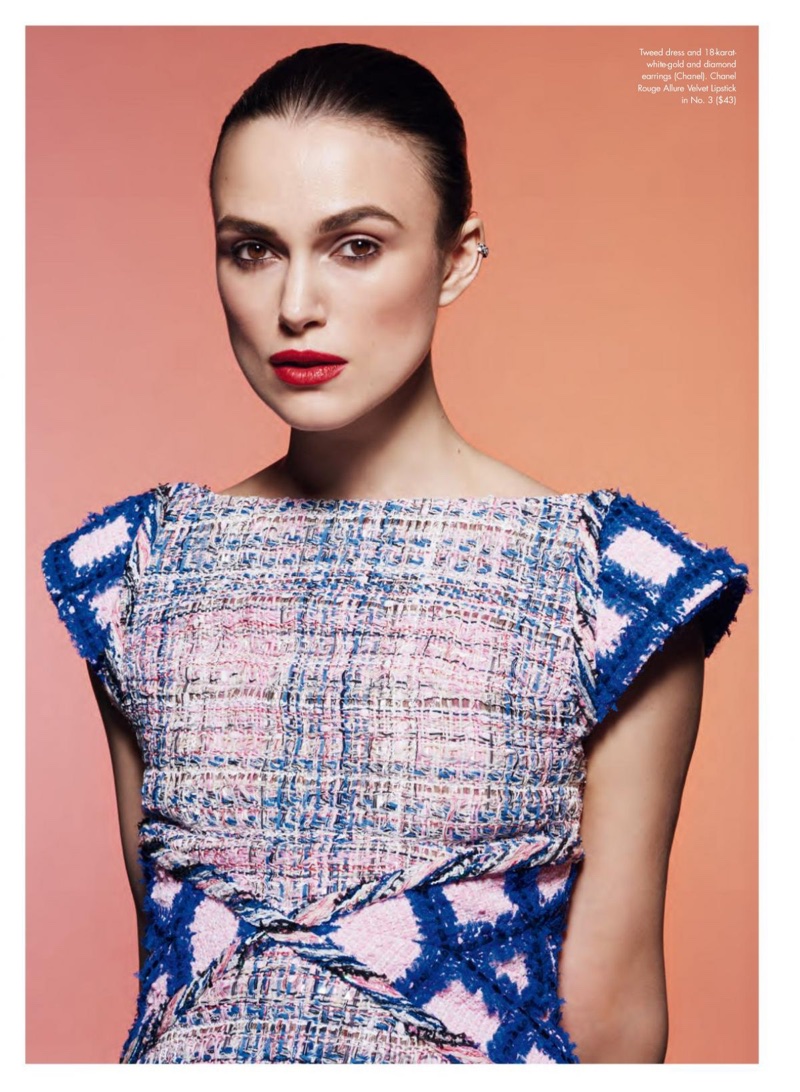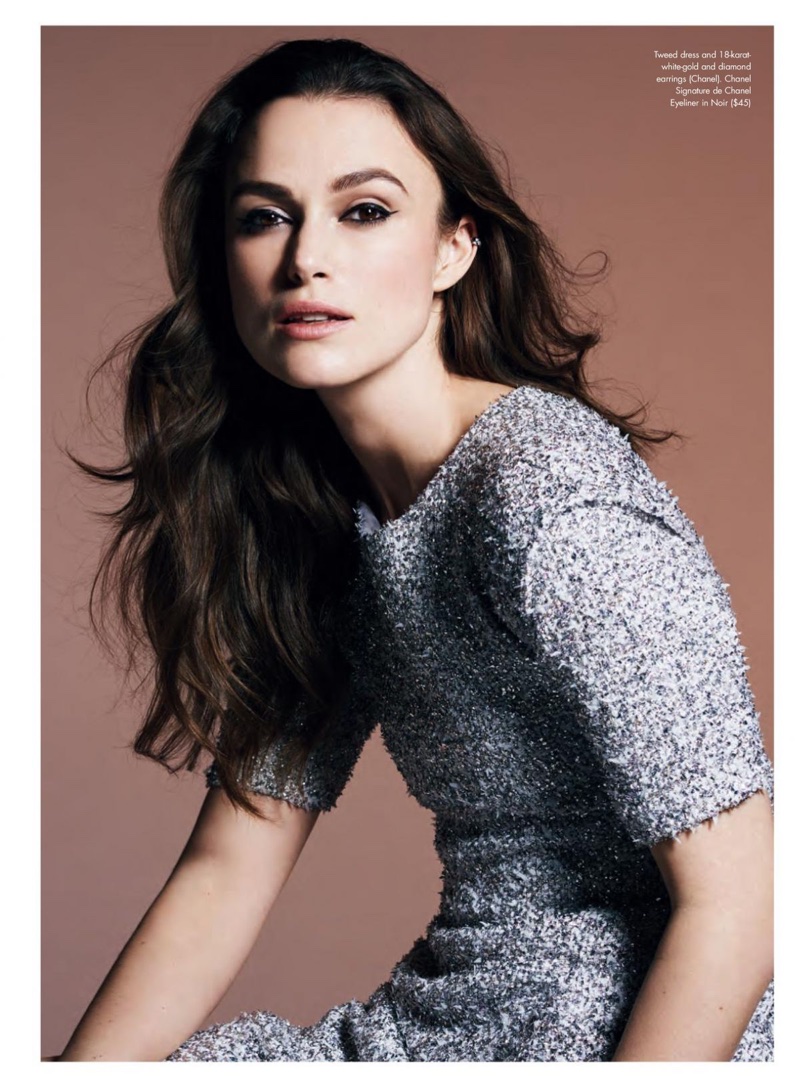 Other Brands
Other Brands
What's the best way to differentiate yourself without sacrificing your love for the classics? Well, here's the secret – take an iconic handbag, but with seasonal addition. For example, these Boy Chanel Braided WOCs from Chanel Spring Summer 2018 Collection Act 1. It's like hitting two jackpots in one; you get the style you want and it's beautiful as well. So what do you think?
The Design
Or you can just buy it as an investment because you like collecting Boys. These Boy Chanel WOCs are the ones that you want to bring with when having fine dine with your friends. And the best of all, without any hype, you can never go wrong with these. Always in-style. Forever-trending and better than investing stocks.
These Boy WOCs are nicely built without the quilting, but instead the centers are crafted with two-tone braided-patterns in lambskin. The two-tone eliminates the boredom out of the bag and creates a touchy and lovely contrast. The middle features the iconic studded clasp that everyone fashion girl loves. And what's best of all? These are unique designs because they will be gone when the season is over.
And if you doubt whether this Boy will be useful or not. Ask yourself; is there a moment when you need this beautiful thing? Of course there is.
The Interior
The interior looks like a big wallet. Inside you will find multiple compartments with patch pockets and credit card slots to help you organize your daily essentials. The only question left is; will you be carrying it day or night? Or both?
The Prices And Sizes
Style code A80287, measuring 4.8' x 7.6' x 1.4' inches, priced at $3150 USD, €2950 EUR, £2670 GBP, $4960 SGD, $25900 HKD, $4650 AUD via Chanel boutiques.
More Images And Colors
Designer Bags, Wallet, Purse, Belt & Accessories Official Site, Best Price & Quality, Free Worldwide Shipping, Free Returns. Every Bag Is A Work Of Art - Handmade - Cowhide Art - Can Custom-Made

Categories

New Posts

Hot Posts